The purchased access code to the didactic zone from Omni3D enables user registration on the platform: www.omni3d.com/pl/strefadydaktyczna
Access to educational materials prepared by Omni3D specialists, including:
Library of models for 3D printing divided into categories
Instructional videos for both beginners and advanced users of Omni3D printers
Initial training for teachers as part of the Laboratories of the Future program
3D printing models
The didactic platform includes a set of ready-made files, ready for 3D printing on OmniSTART / Omni200 printers.
Intuitive division into categories – lessons are a simple way to prepare lessons for both the youngest and teenage students.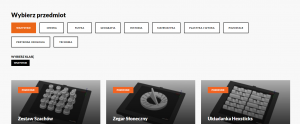 Videos and presentations
Access to over 24 videos with detailed instructions for users. In the learning area, the user will find answers to questions about printer maintenance, print settings, file preparation or technical aspects of the OmniSTART / Omni200 printer.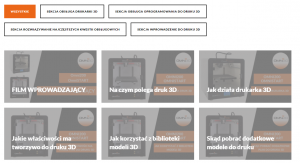 FAQ 
Answers to frequently asked questions by users – constantly supplemented and updated with the latest changes in 3D printers. What determines the printing time? How to load filament? Where to put the printer? – Omni3D specialists answer these questions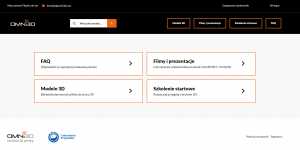 An innovative way of conducting lessons
Fun and learning at the same timePersonalized teaching aids meet the expectations and needs of primary schools. The curriculum is changing, students have more and more classes to choose from, thanks to which they acquire specific skills.