Camera for remote viewing of the printing process
Metal housing construction
Extruder made of aluminum
Nozzle temperature 400 ℃
Multi language system
Remote management
Convenient removal of printouts
Top insulating cover
Automatic leveling
Resume printing after losing power
Extruder rack and nozzle made of hardened steel
Metal body construction
Made of aluminum alloy, the printer body provides stability and prevents vibration even at printing speeds of up to 100 mm / s. This means that even at these high speeds, high quality and accuracy can be maintained.

Extruder made of aluminum
The extruder is made entirely of high quality aluminum, which makes its operation more stable and precise.

Nozzle temperature 400°C
The maximum working temperature of the extruder is up to 400°C, which makes it possible to print most of the felt types available on the market. Modular construction of the extruder allows for easy disassembly of the heat sink and the nozzle, which makes them easy to clean.

Multi language system
Omni200 CF supports the following languages:
Polish, English, Japanese, Chinese, Korean, French, German, Russian, Portuguese, Italian, Spanish, Turkish

Remote management
The printer can be connected to a local network using a Wi-Fi module and operated directly from a PC.

Convenient removal of printouts
A removable, magnetic overlay is placed on the surface of the printing table. Thanks to its high flexibility, it is very easy to remove printouts after work. This operation does not require any additional tools.

Automatic leveling
The Omni200 printer is equipped with an automatic table leveling system.

Resume printing after losing power
The printer will automatically resume printing the model from the last head position after an unexpected loss of power, which prevents damage to the printed model and reduces filament losses.

Kit contents
Omni200 CF printer
Power cord
Filament holder mounted on the housing
Pendrive
Insulating cover
Assembly materials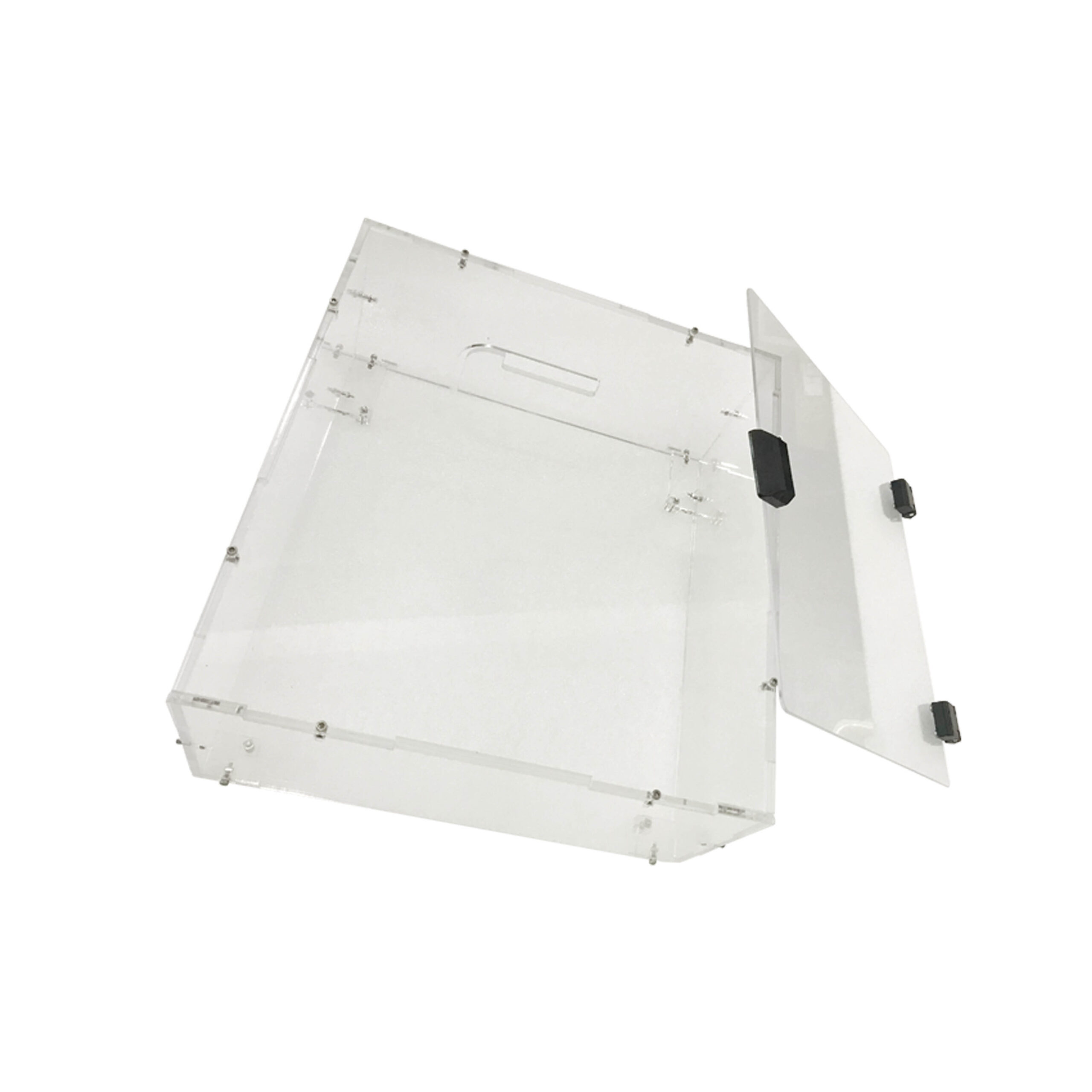 EDUCATIONAL KIT
Library of models for 3D printing
Mobile application for viewing the printing process
Accessories for printing and post-processing (putty knife, pliers, set of tools for removing supports)
PLA-36 biodegradable filament / 3 kg
Access to the training platform (films, presentations)
Initial training for teachers (in the form of a webinar)
Free, dedicated, intuitive OmniSuperSlicer software (unlimited number of licenses)
Built-in print profiles and filament parameters adapted to the OmniSTART / Omni200 printer
Maintenance services throughout Poland and telephone support
Omni200 3D Printer - unboxing & first start