All articles
Category: Case Study, 16.08.2023
Large-scale display printing for Torpol Oil & Gas Sp. z o.o.
Torpol Oil & Gas Sp. z o.o. has been involved in the comprehensive modernization and construction of railway infrastructure for more than 30 years, adapting its parameters to the requirements of EU and international rail traffic regulations. It is the first private company in Poland to have carried out work aimed at adapting railway lines to handle passenger traffic at a speed of 160 km/h.
Being a leader in the infrastructure construction industry, they have carried out many projects for the construction and modernization of sections of the most important railway lines, which are the national part of the pan-European transport corridors. They are also responsible for the creation of green tramway tracks equipped with vibration dampening systems and noise barriers.
Omni3D was approached to realize a demonstration model for the EXPO-GAS fair in Kielce. As part of the project, our technologist Bartosz Liberski:
refined the model and adapted it for FDM printing, 

reinforced selected elements to make the model more stable,

divided the project to maximise the potential of our printers' surfaces and reduce the number of printed parts. In the end, the parts were divided into elements not exceeding 50 x 50 x 50 cm.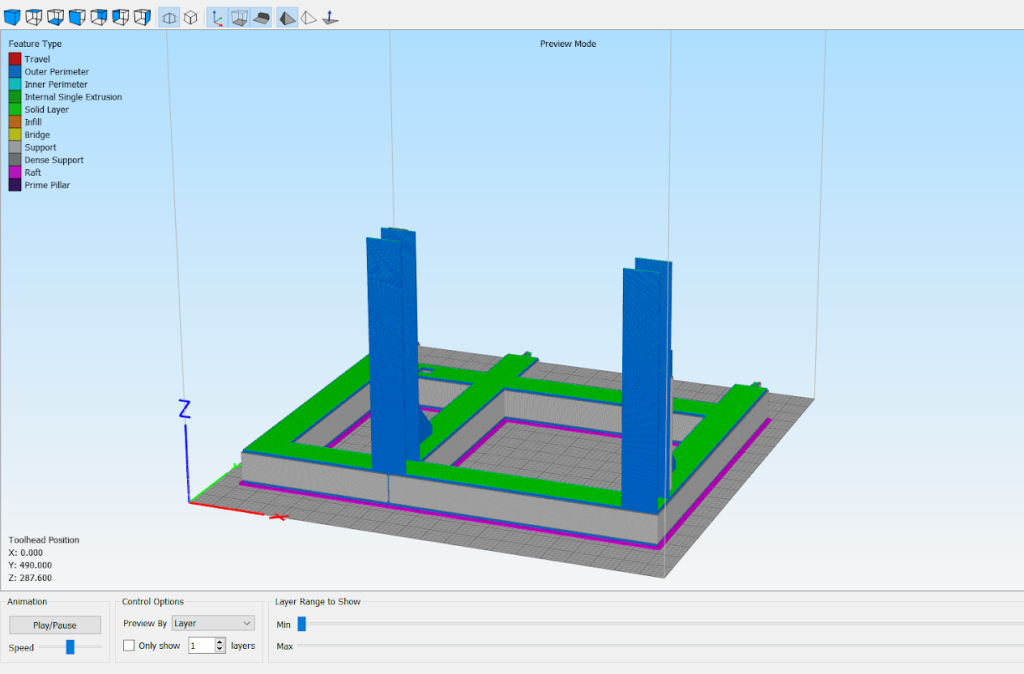 Model preparation in Simplify3D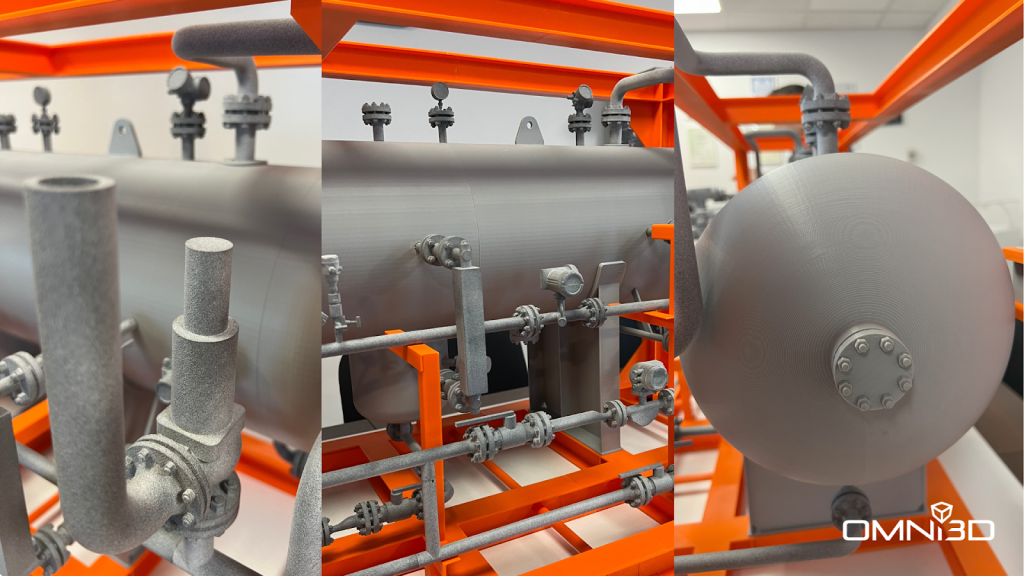 The frame and tank were made using FDM technology from ABS-42 material, and the whole was printed in several parts with supports from HIPS-20. A Factory 2.0 printer and an Omni 500 LITE were used for the realization. The whole was glued together and set on a white board base.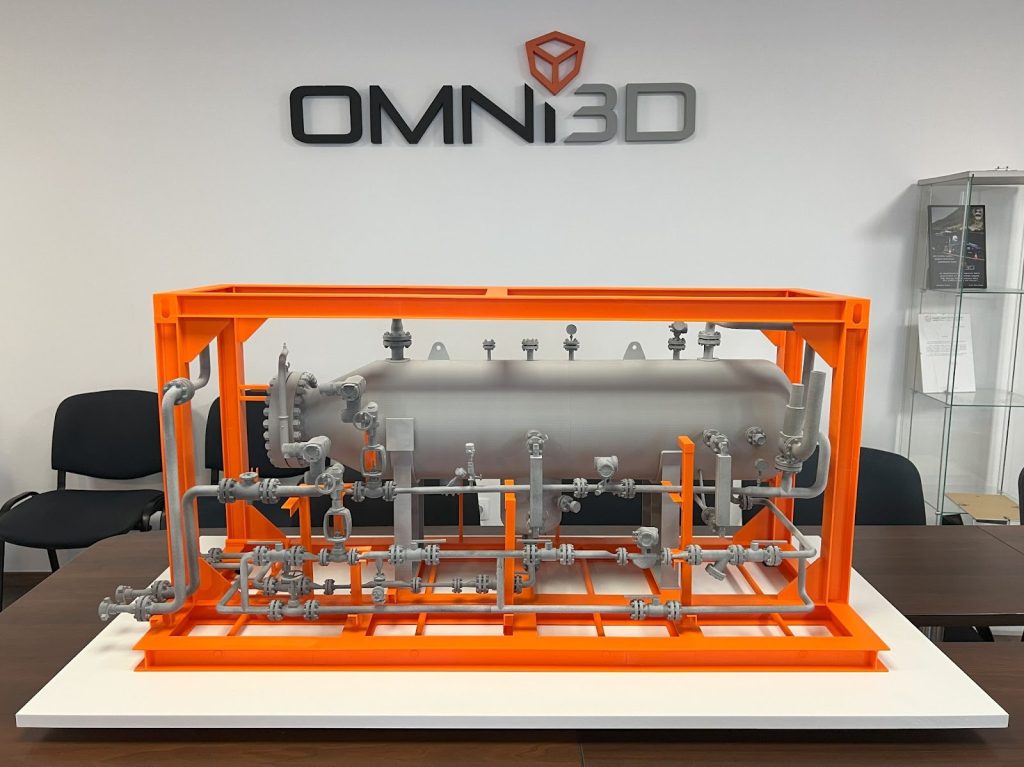 Materials used: ABS-42 Grey, ABS-42 Orange, HIPS-20

FDM print time: more than 664 hours

FDM print weight: approximately 9.8 kg

Baseplate weight: 10 kg

Total weight after assembly of the model: approx. 22 kg

Mock-up replacements (without base): 1160 x 439 x 531 mm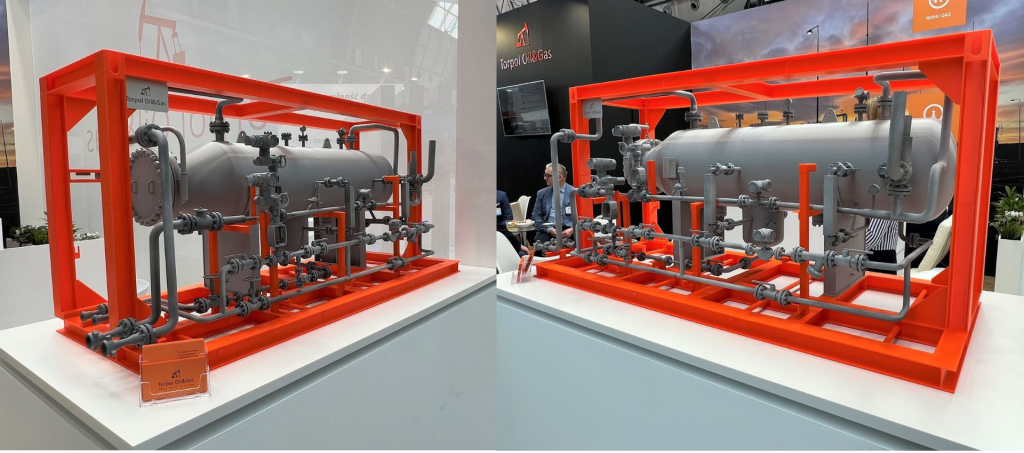 The company received the "TOP DESIGN" award for the best stand of this year's fair.