All articles
Category: Case Study, 04.07.2023
A new dimension in safety for parachutists
We were recently approached by Navigator, a company based at the Aeroclub in Kobylnica, Poznań, to design a proprietary parachute knife, created specifically for emergency situations. The parachutist's piece of equipment is intended to provide users with reliability and effectiveness in critical moments.
In response to the client's request, we created a solution that could be used seamlessly in situations requiring it. Using his technological skills and experience, our technologist Bartosz Liberski developed the design of the parachute knife in Simplify3D.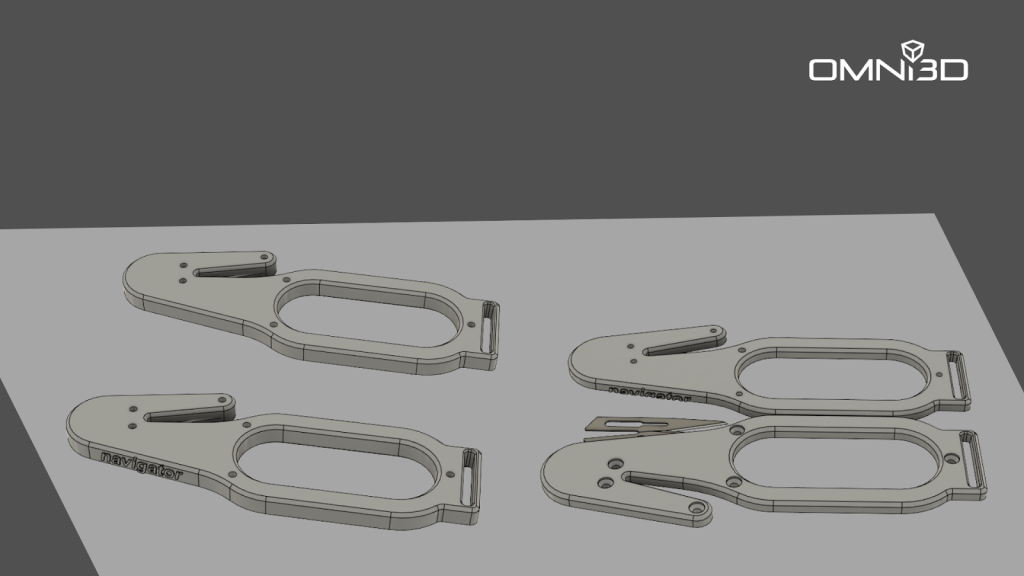 The production process of the parachute knife began with the creation of a proprietary model, taking into account ergonomic shape and functionality. When designing the parachute knife, our technologist focused on two key aspects – reliability and ease of use in the event of an emergency. In order to make the item robust and resistant to external actions, ABS-42 material was used in its production. This is a filament that not only ensures durability, but also prevents the effects of corrosion or mechanical damage that could occur in extreme conditions.
Print time: around 1 hour
Weight: 14 g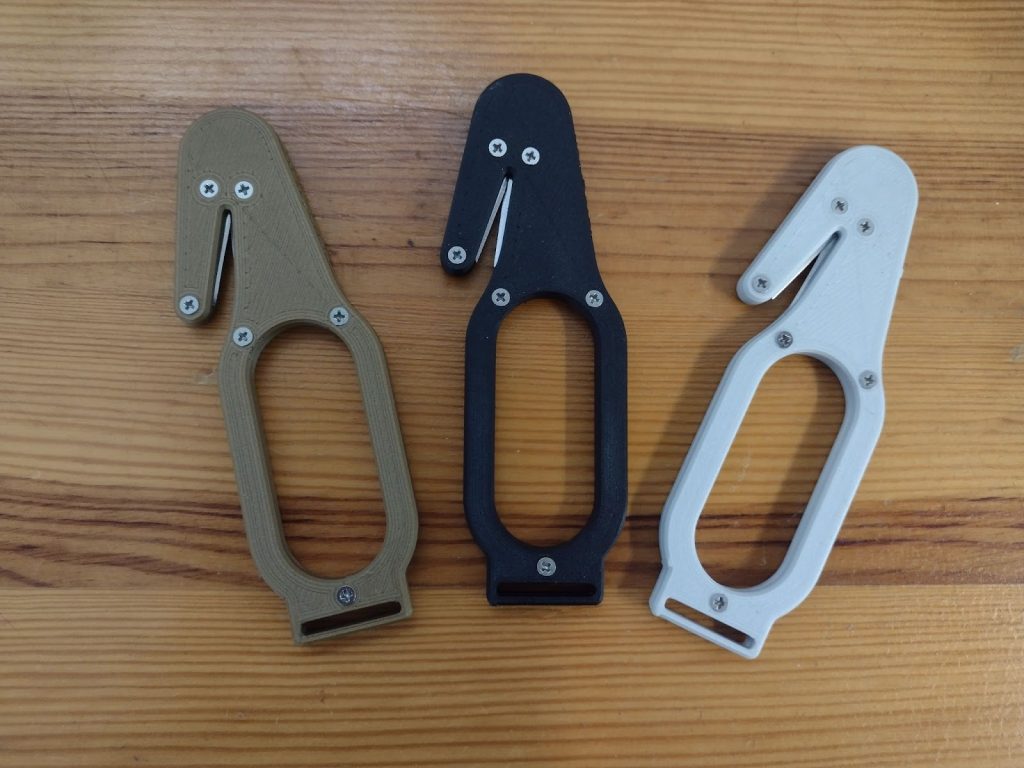 The blade of the knife and the ribbon have been carefully fixed and the whole is housed in a suitable safety device, ensuring safe storage of the tool until use.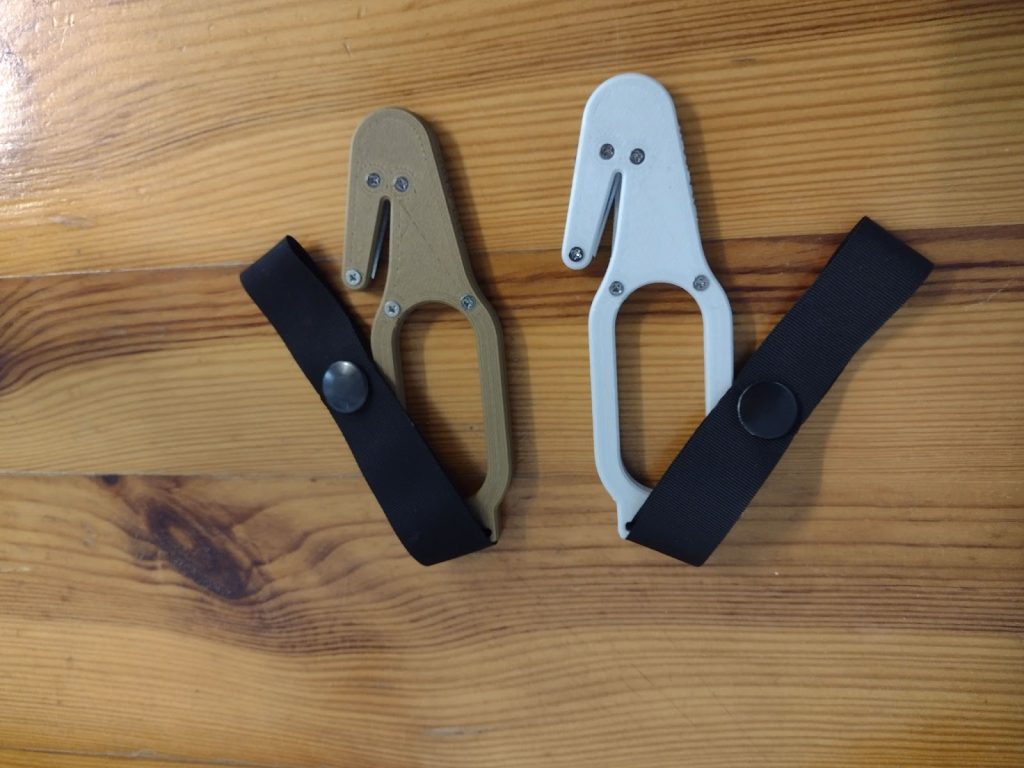 The Parachute Knife is a precision engineered tool, constructed with the user's efficiency and safety in mind. The ergonomic shape and well-balanced design allow for a secure grip and precise manipulation of the knife in difficult weather conditions.
In addition, Navigator has provided additional functionality that can prove invaluable in the event of an emergency. The parachute knives are equipped with additional hooks and handles for easy use.