All articles
Category: News, 09.05.2023
Installation of OMNI3D ecosystem in the rail industry
Rail company - H. Cegielski - FPS has decided on one of our flagship printers - Factory 2.0 NET, which, due to its large print field, precision and, in particular, the ability to print from filament that meets the EN45545 railroad standard, perfectly fit the company's requirements. The company has thus expanded its machinery park, which makes it independent of sub-suppliers, for the production of vehicles.
The FPS company has been a leading domestic manufacturer of rail vehicles for many years. It has set as its goal to build reliable rail vehicles so that every trip is safe and comfortable.
The company's products are based on modern and innovative solutions, fully meeting the needs of both the carrier and the passenger. It is also for this reason that the company decided to implement modern 3D printing in its company, which offers, among other things, great opportunities in applying it to low-volume production and rapid prototyping.
In addition to the printer, the company also ordered an entire ecosystem to support the 3D printing process, including a professional dryer with a filament feeder, and a climate chamber for storing the material.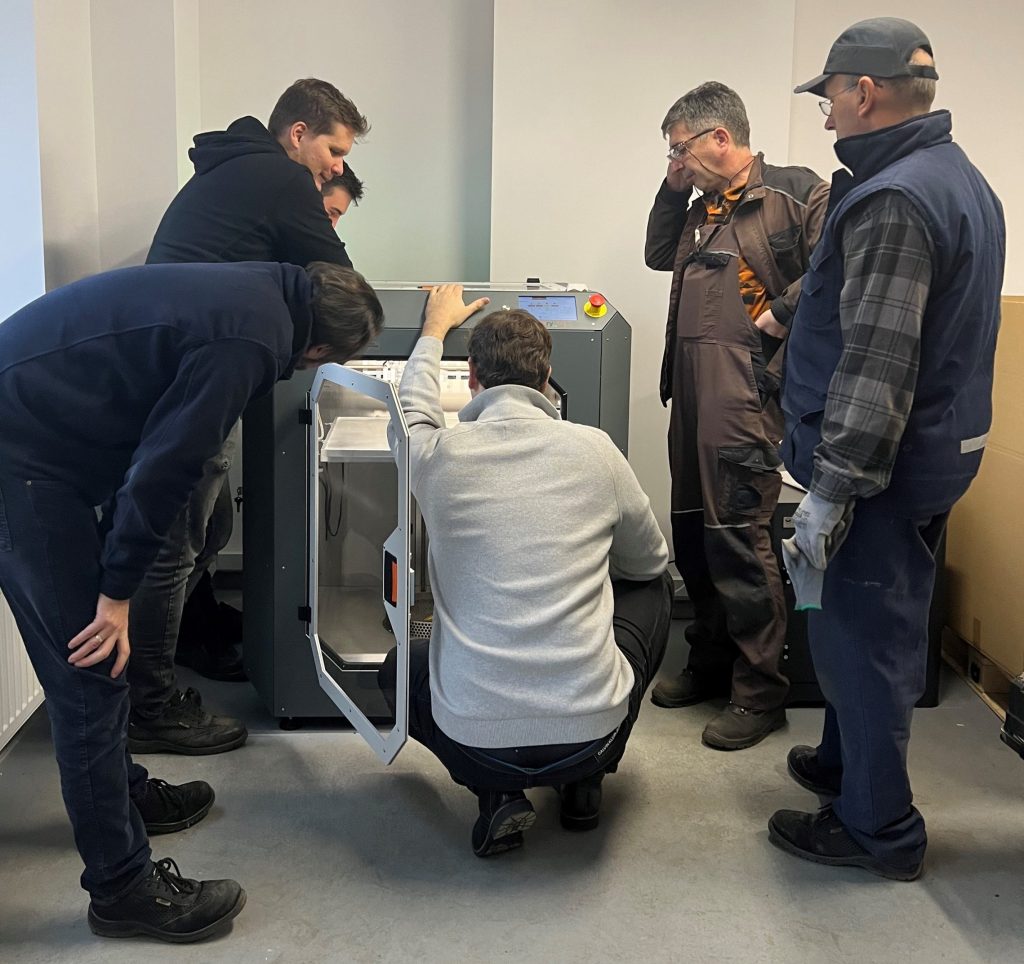 After the initial 2-day theoretical training at OMNI3D's headquarters, the installation of the printer at FPS's headquarters was organized. Factory 2.0 NET installation was carried out by OMNI3D team consisting of: Krzysztof Kardach – Chief Technologist at OMNI3D, Marcin Malinowski – Service Technician and Jacek Krzyzanowski – Key Account Manager.
The entire installation process was presented and discussed with H. Cegielski – FPS staff, so as to simultaneously refresh and deepen the knowledge gained by the team at the earlier 2-day training. We invite you to use the services of FPS!