All articles
Category: Case Study, 12.09.2023
Large box cover for a 200 kW motor
Worthy heirs to the expertise of their founder, the teams of John Cockerill Services assist industrialists and public infrastructure managers in the mounting, operational management, maintenance and modernization of their installations.
Thanks to specialized interventions – scheduled or not – and local services to improve the technical, economic and environmental performance of their equipment. Thanks to a very broad and technological offering, John Cockerill Services serves a large number of industries: chemicals, steelmaking, petro-chemicals, railways, ports, inland waterways, cement, mines and quarries, the production of conventional, renewable and nuclear energy. John Cockerill Services also designs and supplies certain pieces of new industrial equipment, components and sub-assemblies (shunting locomotives, gearboxes, reducers, butterfly valves and diesel engines) along with spare parts.
When dealing with the repair of electric motors, they have a range of machines that enable them to carry out the various stages of the repair cycle for electric motors with a maximum output of 600 kW:
Fault diagnosis
Disassembly and expertise
Unwinding
Rewinding
Baking
Reassembly and testing
Challenge
The John Cockerill Services teams had to work on a 200 kW engine for the steel industry. When the engine was delivered to their site, the terminal box cover was missing. Staff contacted the Incremental Manufacturing department at John Cockerill Services to design a cover from the bottom to protect the motor terminals.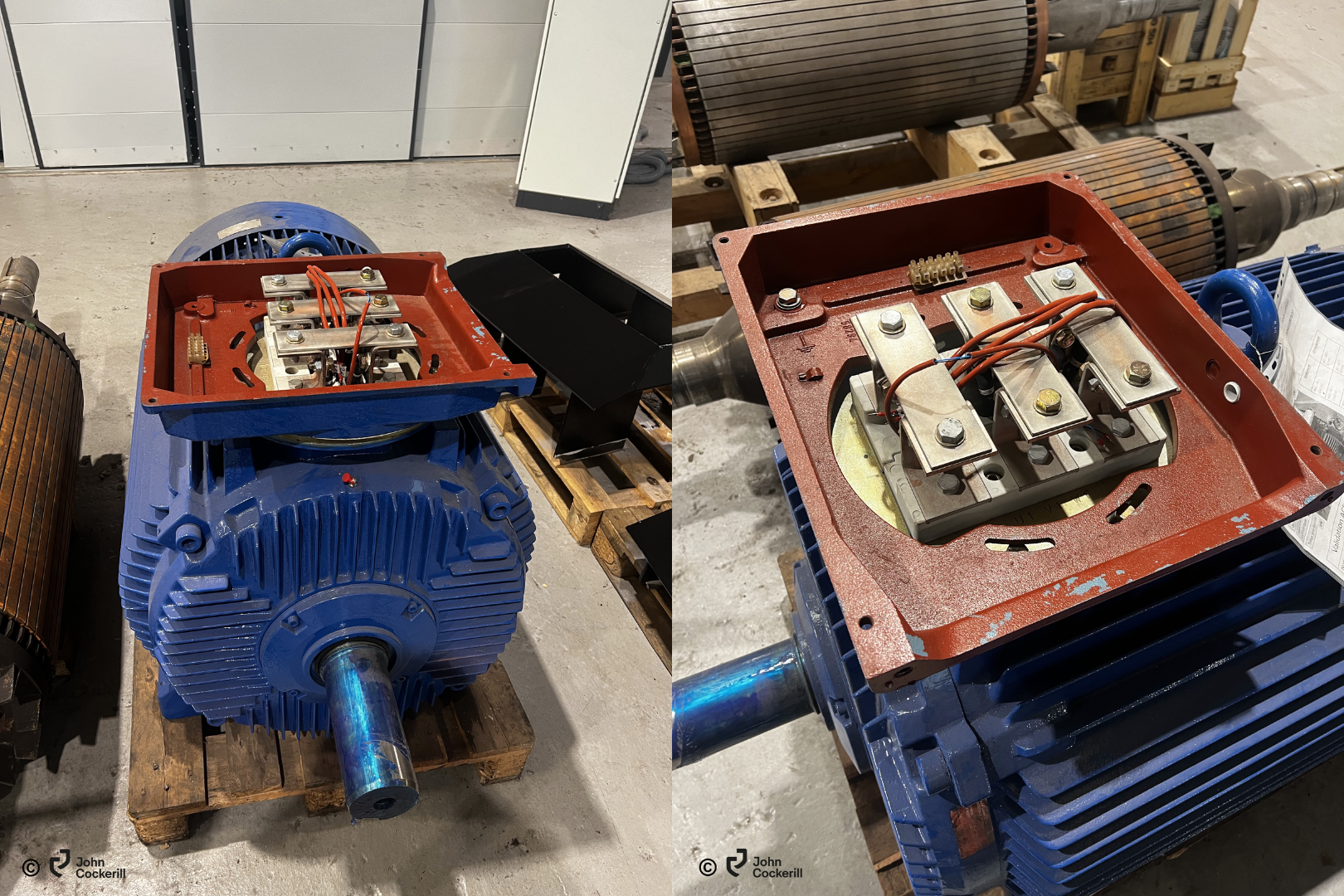 Application
The team designed the top of the lid, the prototype of which was printed from PLA material. The design time including modifications was 10 hours and the printing time alone was 33 hours. After additional design modifications, JSC printed the final part in ABS ESD material, which took 145 hours. All the printouts were prepared on the Omni 500 LITE printer.
Solution
This solution was perfect for this application for several reasons:
 Lead time,

As a one-off part, making an injection-molded bonnet would be much more expensive and the lead time would also be longer,
The ABS ESD solution was very well suited for application dimensions of the large cover – 410 x 480 x 120 mm.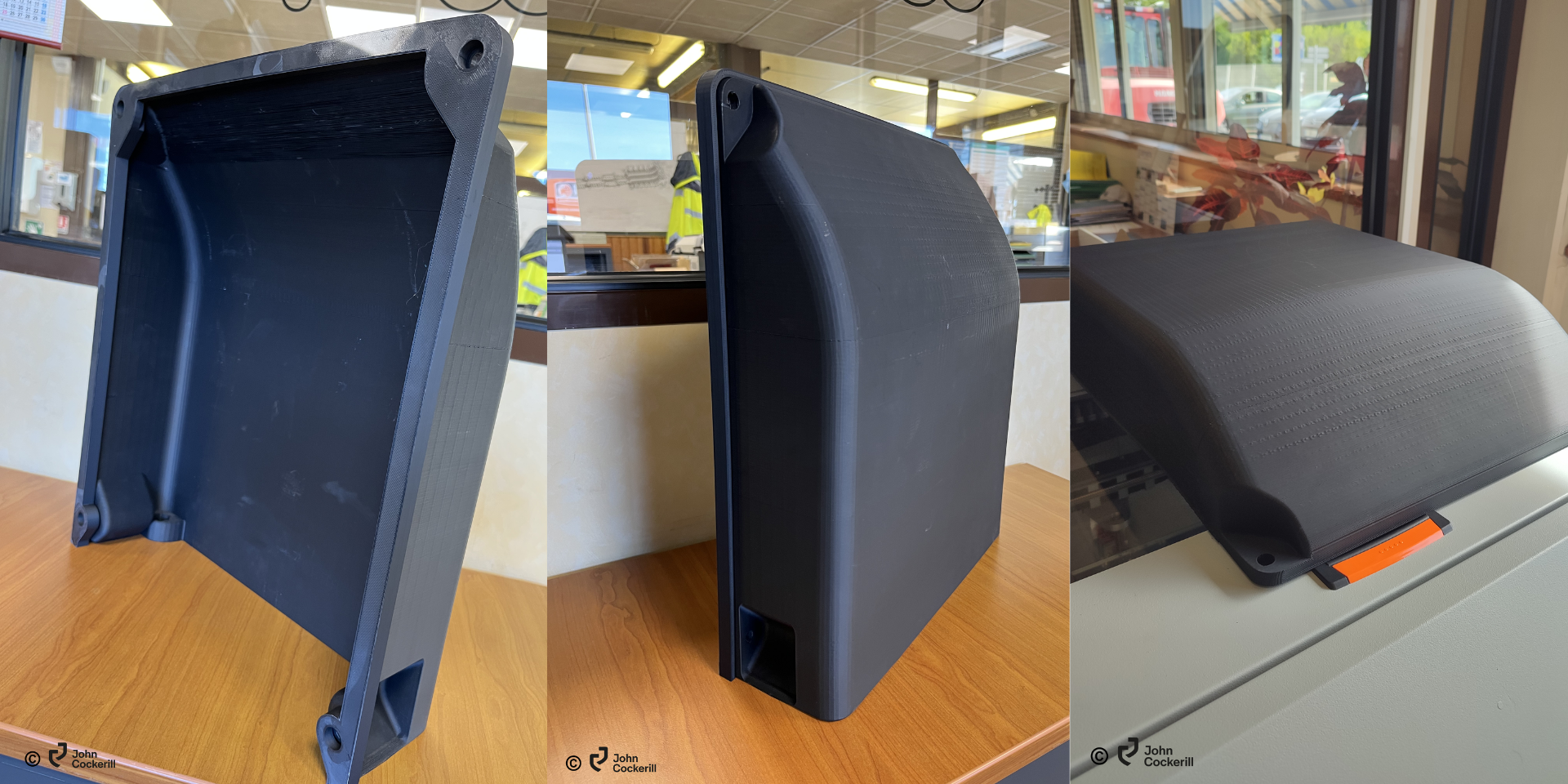 Effect
The print has enjoyed great success, which is why JSC has also implemented this solution for other lids of different sizes.