All articles
Category: News, 22.03.2022
Omni3D at AMUG 2022 – The event other than all!
"Beer at the beginning, then the conversation" - by these words AMUG was described by, one of the Regulars. These words also describe how this conference differs from all other events in the World of 3D printing. For Users By Users - this is one of the most important conference in the world of 3D printing. This year in Chicago IL. So the Omni3D presentation cannot be missing!
AMUG 2022 is a content-oriented event for people who know 3D printing and understand additive technology. An event that gives useful, usable knowledge, connects people and gives the opportunity to delve into the world of 3D printing is much higher than the "regular fairs". The conference gives users the opportunity to meet and exchange valuable knowledge and experiences. It is a space to discuss the difficulties that each of us, AD practitioners, face in our work. AMUG is a source of specific knowledge, solutions and ideas that each of Us will use in our daily work.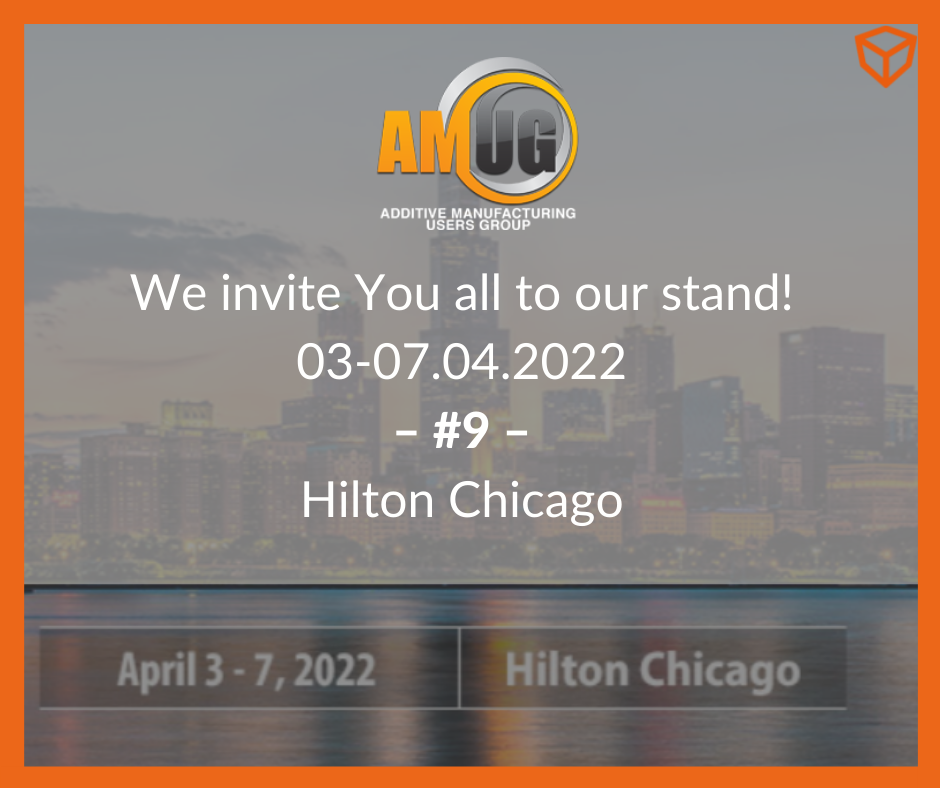 Omni3D will be an active participant in the event and together with our partner in USA Delray Systems we will present our vision of 3D printing. We are one of the longest operating companies in Poland and one of the first to offer industrial solutions in Europe. From the very beginning, we wanted to create something more than just a 3D printer. We came into "existence" in the United States relatively recently by signing an agreement with Joseph Rocca's company. It is thanks to this cooperation, our unique solutions can appear in the USA and show the strength of the industrial 3D printing systems.
At AMUG, we will show the Omni3D Factory 2.0 NET printer with patented technology that aims for a perfect" feeling "of printing. We want to define its character with this product, show why Omni3D is different, why it gives more and why users love our printers. We will explain what is Omni3D Cooling SystemTM, Omni3D Filament ControlTM, Omni3D Air CyrculationTM and show why accuracy (print accuracy), repeatability is what has always been our "heart" and why we are aiming to maximize the control of the printing process from the beginning. " – comments Tomasz Garniec, Global Sales Manager Omni3D
Omni3D will be represented by – Paweł Robak, CEO of Omni3D and Tomasz Garniec, Global Sales Manager. Our support will be a fantastic team from DELRAY Systems headed by Joseph Rocca, Don Drumm and Patrick Mayza. We will be waiting for You!
We invite You all to our stand!
03-07.04.2022
– stand # 9 –
Hilton Chicago – IL – AMUG 2022