All articles
Category: Case Study, 13.07.2022
Printing a drone in 3D? It's possible! Drone Race Poznan 2019
In the case of drones, incremental technologies are very often used - camera mounts, antennas or even entire frames are created. During the Drone Race Poznań 2019 event, a demonstration print of a drone frame made of CF-PA-12 material from Omni3D was presented. It features high strength while maintaining low weight - which is extremely important for such projects.
The drone frame (cinewhoop) was printed on the Factory 2.0 3D printer from Omni3D.
This type of frame has full protection for the propellers, making it suitable for filming in tight places or near people. The drone, with all the hardware and battery, weighs only about 450g – yet it will easily carry a GoPro-type camera and still remain maneuverable and fast.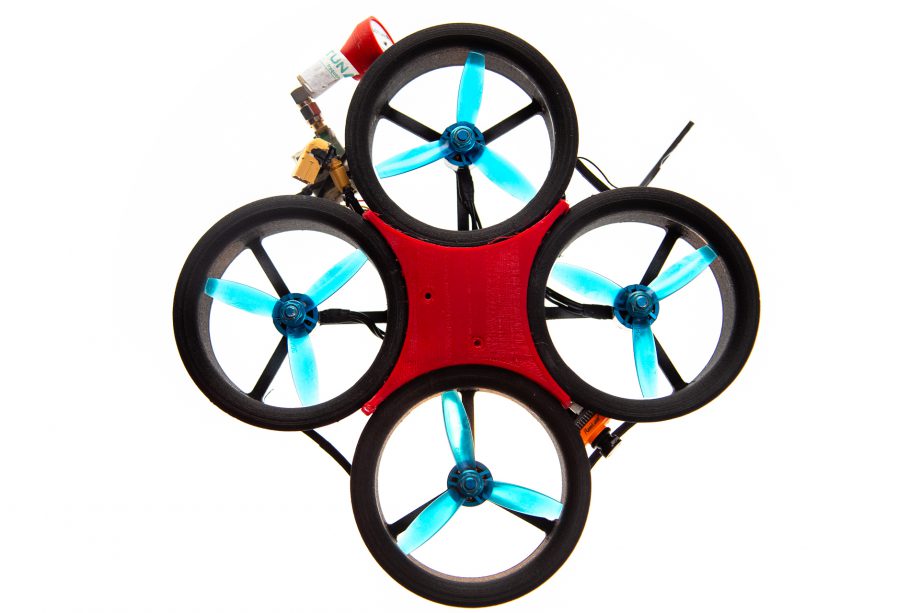 Printing the part with CF-PA-12 filament positively surprised the competitors of the Drone Race Poznan 2019. Omni3D proved that reaching for less common plastics can provide not only much better mechanical properties, but also technical ones.

Drone Race Poznań 2019 – video coverage of the event below:
If you want to know more about the possibilities of 3D printing – be sure to contact our specialist!