All articles
Category: Case Study, 25.11.2021
Large-size 3D printing
ENGLER F.F is the world's first SUPERQUAD. Victor Engler, founder of SUPERQUAD SLOVAKIA s.r.o., has been dreaming of building his own vehicle for ten years. From the outset, his vision was clear, the vehicle must be unique and deliver an exciting new driving experience.
The vision of a powerful super quad with an astonishing 1: 1 power-to-weight ratio (1,100 hp to 1,100 kg) is nearing the final finishing touches. One of the tasks of the development team is to solve the mass production process of the body that will be attached to the self-supporting frame of the vehicle. One possibility is the use of 3D printing and subsequent post-processing of the printed part.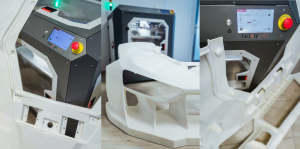 Car body prototype for SUPERQUAD SLOVAKIA s.r.o. was printed by our partner Go3D.sk from ABS + PC filament on the
Factory 2.0 NET
printer. It will serve as the last part of the demonstration vehicle, but in the future the company is considering mass production of the entire body using 3D printing technology. The arguments for the use of printed elements made of ABS + PC filament are their impact resistance and the fact that they are light and, at the same time, extremely durable.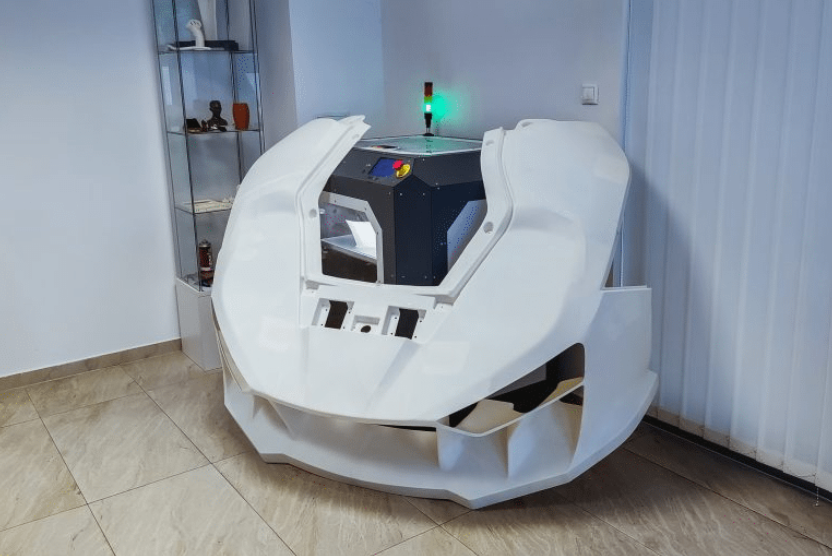 "Go3D.sk has printed and finalized the first body element for us. Now we will reinforce the entire front hood with carbon fiber. Then we want to use the printed parts in a prototype car and test the limitations of this technology. Once all goes well and the part is approved, it will be the first ever printed part actually used in road traffic. " – says Viktor Engler, owner of the SUPERQUAD company.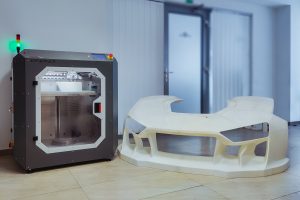 The printing time of the front body part was approximately 690 hours, using 30 kg of material.
Such a print was possible thanks to our industrial printer Factory 2.0 NET with a printing area of 500x500x570 mm.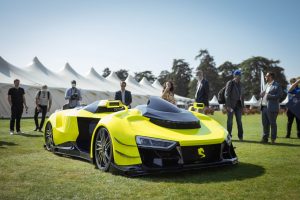 Do you want to know more about the use of 3D printing?
Contact our specialist or ask for 3D printing on demand.
More about 3D printing in Automotive HERE.
Powiązane artykuły