All articles
Category: Knowledge, 10.08.2020
Meat industry – will 3D printing be used there?
My name is Tomasz Garniec and I am an Export Manager at Omni3D Sp. z o.o. Previously, for nearly 12 years, I was associated with the meat industry as a Product Manager implementing machine solutions, I had the opportunity to learn about the needs of production plants and what challenges they had to face on a daily basis. I will try to justify in a short publication - why industrial 3D printing should be used in meat plants and why it is justified to be interested in it now. I will try to justify in a short publication - why industrial 3D printing should be used in meat plants and why it is justified to be interested in it now.
Author: Tomasz Garniec, Export Manager Omni3D
The Covid-19 pandemic has brought about many changes in the way business is conducted and the way companies are managed, especially in manufacturing. Companies are looking for new opportunities, innovations, optimization of production, time and money savings.
During many years of working with producers from the meat industry, I got to know the ills that have manifested many times over the years and which posed a great threat to maintaining production. Unfortunately, in recent years, due to the instability of raw materials prices, most plants struggled with balancing on the verge of profitability and a large part of the profit was determined by the efficiency of a given production line. Each downtime was a disaster, lost that was hard to make up for. In-side maintenance departments, which in the vast majority have complete knowledge in the field of actual "maintenance" of production, in nearly 85% of cases are able to quickly react and resume production – but what about 15% or a little more.
This group includes the so-called Unexpected repairs related to non-standard elements – often electronics, but also often mechanical elements, which, due to their difficult specificity, are specially designed and available only from the manufacturer. With a very good knowledge of the market, some of these failures can be resolved within a few hours or days.
The above situation is a perfect example where 3D printing can find application and significantly optimize costs and production efficiency. Imagine the possibility of printing (creating) any mechanical element – functional enough to make production going. Industrial 3D printing – as offered by, for example, Omni3D – is used in heavy industry, in the space industry etc. Its development is focused on the possibility of using more and more durable materials.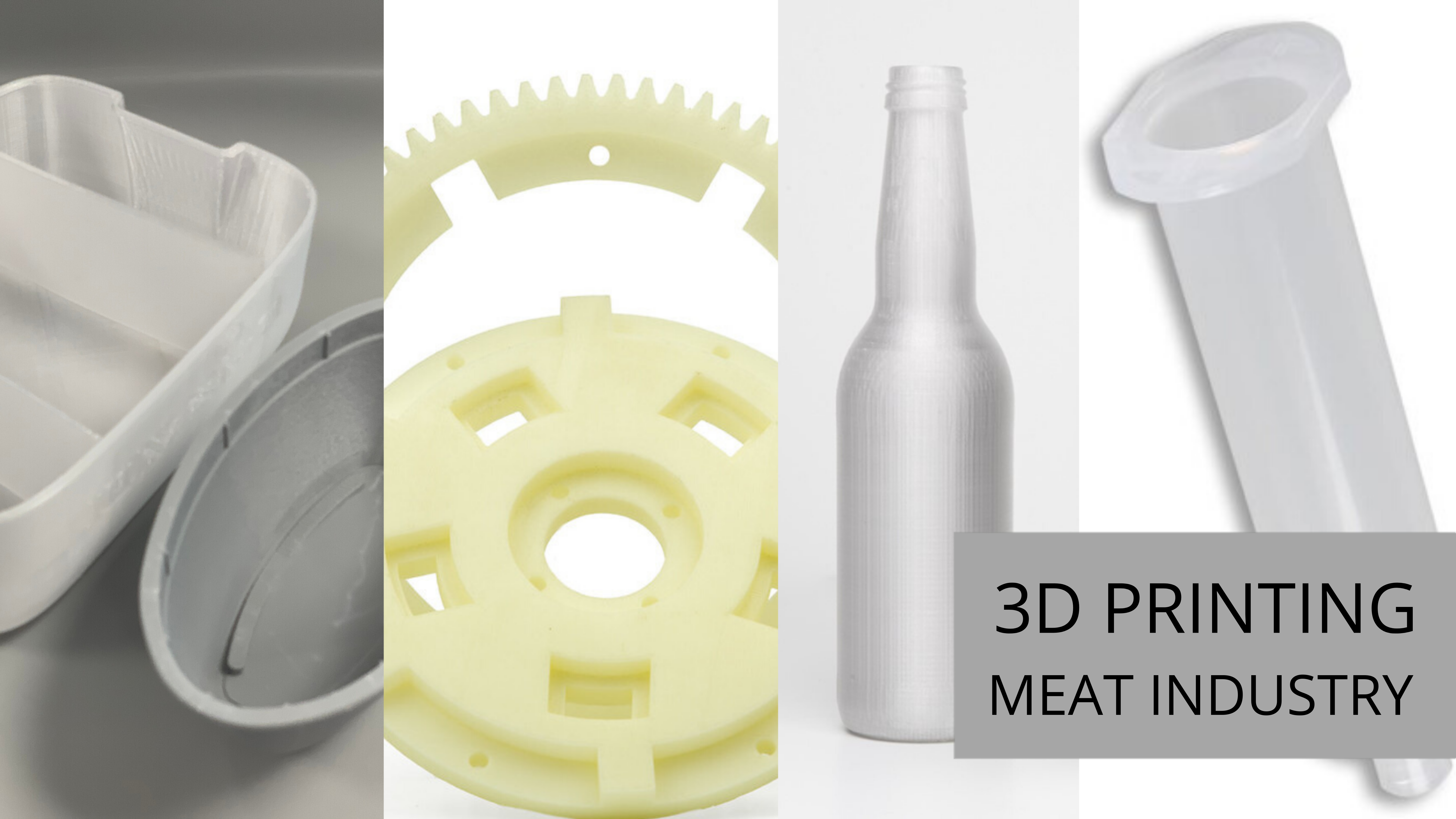 It is because of developming of raw materials that can be printed, which means that 3D printing can be freely used in the meat industry. We can not only print from materials that are approved for contact with food, but with the use of a 3D printer, we can create elements whose properties will be identical to those made of stainless steel or durable on a par with those currently used. 3D printing gives possibility in terms of modification and "improvement" of spare parts (link to the gear wheel ), which, thanks to the creative approach and the already mentioned complete knowledge of the maintenance departments, can make a given part better, simpler, more durable – and therefore your production will be safer.
One of the most important elements of current sales is flexibility and quick adaptation to new realities and needs. The example of the current "Covid19 era" fits perfectly here, where overnight we are locked in homes, where shops are closed and we have to change our shopping habits, and often our needs and nutritional tastes change. Producers who want to adapt to market needs balance between the lack of knowledge about the stability of the situation, i.e. the inability to plan long-term activities, and the willingness to stay afloat through the appropriate sales level.
You might ask, what does 3D printing have to do with it? I will answer – it can help. Imagine that you need to quickly adapt a new packaging to the needs of the market or change the appearance of the product. In its assumption, 3D printing was and is invented to provide a creative opportunity to quickly make the idea, verify the idea and thus accelerate the implementation of the Novelties. This is the basic functionality of 3D printing, i.e. the ability to quickly design and verify an idea – which significantly shortens the process and, perhaps more importantly, eliminates the possibility of making bad and costly decisions.
Optimization, simplicity going hand in hand with the possibility of minimizing the risk is what meat plants and all food industry are opening for in this or in really short time. After all, with the use of 3D printing in Your factory, You can become independent from the external situation, you can use the creativity of the entire team of people working in the plant, eliminating unnecessary risk and costs. 3D printing is developing rapidly in a global scale and its positive impact on various industries is b more and more visible and felt. It's worth thinking about it now.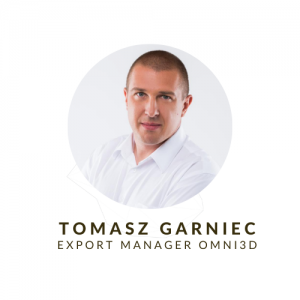 Contact:
m. +48 886 618 588
e-mail: tg@omni3d.com
Do you want to learn more about 3D printing in the meat industry. Watch the MEATing 2020 webinar recording: