All articles
Category: Knowledge, 27.04.2021
3D printing in education
3D printing technology is becoming increasingly popular in school education. 3D printing helps to understand the secrets of three-dimensional space, stimulating children's imagination and perception of reality. This, of course, results in better school achievement. In this article you will learn the benefits of using 3D printing in education!
3D printed teaching aids
Personalized teaching aids meet the expectations and needs of schools and universities. The curriculum is changing, students have more and more classes to choose from, thanks to which they acquire specific skills.
Thanks to the 3D printer, the school can offer an innovative way of conducting classes of practical profile with the use of students' ideas. Moreover, it is a chance for the educational institution to stand out from others.
Learning to design with a 3D printer
The ability to use graphics and design software is valued by employers in the job market. Introduction of classes with 3D printers is a response to the growing demand for technologists, innovators, engineers and designers. It is an opportunity to develop technical skills related to design and programming, and gain hard skills useful in future careers. 3D printing is the future, students who know these issues have the opportunity to work in attractive technology industries.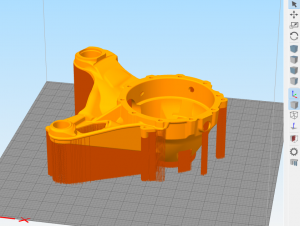 Printout design in the Simplify3D program
To implement 3D printing, stick to a few tips:
Be innovative – curriculum development is a key element to maximize its effects. The introduction of 3D printing classes will distinguish the school from others.
Enable education – take part in training and organize your own design courses necessary for proper 3D printing.
Create your own workshop – students participating in practical classes will acquire skills that will allow them to carry out their own projects in the future.
Create a space for conversation and self-development – active participation in a discussion forum, exchange of views and ideas that can be implemented immediately. The most interesting projects and models will be awarded in competitions.
3D printer at school
In our online 3D printer shop, you can choose the most suitable desktop 3D printer model for your needs in education. Particularly interesting is desktop 3D printer OmniSTART, designed for beginners starting their adventure with 3D printing.
The cost of implementing 3D printing technology is low, and by opting for innovation, educational institutions provide great opportunities for their students and increase the reputation of the educational institution.
At Omni3D we focus on practical classes, so we decided to make this process easier with online classes that introduce you to the world of 3D printing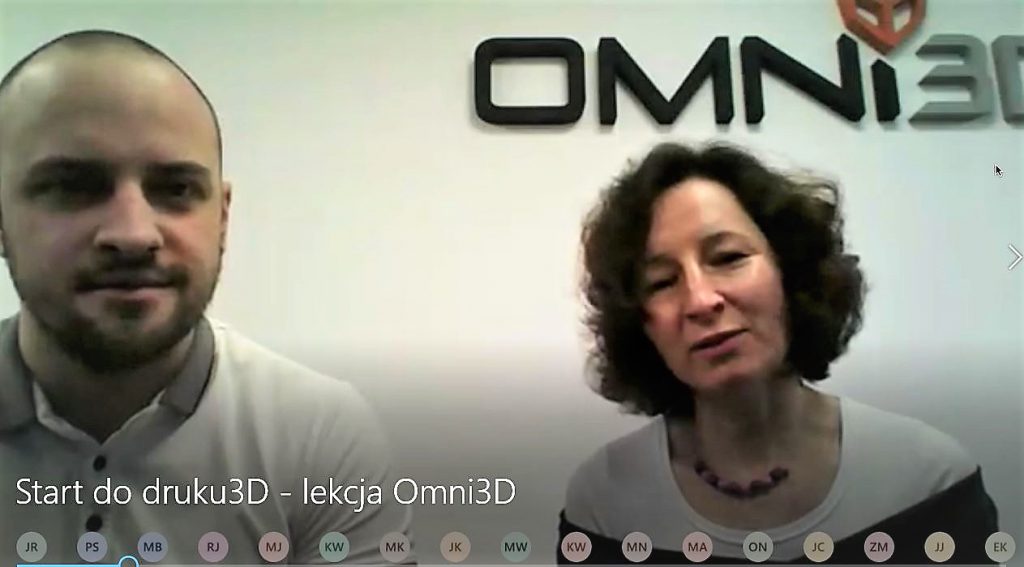 3D printing online lesson with our specialists: Monika Niedźwiedzińska and Cezary Wilczyński
"Start to 3D Printing".
Want to know more? Contact us via the contact form or write directly to sales@omni3d.com
Powiązane artykuły