All articles
Category: Case Study, 22.07.2021
3D printing in the production of final parts – AUTOCLIMA
The company Autoclima Polska Sp. z o.o. operates in the air-conditioning sector for transport industry, for many types of commercial and industrial vehicles as well as specially modified ones, such as ambulances, armored vehicles, delivery vans, office vehicles, recreational vehicles and many others. Currently, Autoclima Polska s. z o.o. has started another innovative project related to the cooling system for the production of the car prototype. A prototype adapter was needed for initial testing and subsequent production.
Printout specifications
| | |
| --- | --- |
| SECTOR | Production |
| CLIENT | Autoclima |
| CATEGORY | Prototyping and low volume production |
| FILAMENT | ABS-42 |
| PRINT TIME | 16 h |
| WEIGHT | 883 g |
| SIZE | 467x137x38 mm |
Issue Description (Case Study)
Print technologists from Omni3D sp. z o.o. faced the challenge of printing an adapter designed by Autoclima engineers, which was to undergo strength and functional tests at temperatures from -40 ° C to 60 ° C. The operating conditions for the model are the temperature range from -30 ° C to 50 ° C, without light (the adapter was to be inside the machine). In addition, perfect precision was a requirement, because the model needs to be fixed and joined with another part.
Solution
Taking into account the above customer's needs resulting from assembly, operation and testing, we suggested using ABS-42 filament for printing. Due to the size of the model, the print was made on a large format Factory 2.0 NET printer. Together with active heated chamber, with a volume of up to 142l and a precise filament extrusion system, thanks to the OmniCoolingSystem® (patent) and special filament flow controlling system, we have made it possible to perform the task without worrying about shrinkage or deviations in dimensions.
Effect
Omni3D industrial printers offer the ability to create non-standard parts of small, medium and big volume, printing complex geometries and quickly iterate them. The prototypes made by Omni3D successfully passed the tests of the customer, who confirmed the production of further printouts.

3D print specification
| | | |
| --- | --- | --- |
| VARIANT | I | II |
| Nozzle | 0,8 mm | 0,4 mm |
| Layer | 0,4 mm | 0,2 mm |
| Filling | 20% | 20% |
| Printing time | 16h | 49h |
| Weight | 883 g | 892,95 g |
Option I: was chosen to be more sufficient, as well as cheaper in terms of costs and printing time.
Desctiption of cooperation
Over two years, another 175 will be printed, which will enable the launch of a low-series production of a special-purpose car created in Polish-Italian cooperation, which may soon appear on Polish roads.

The set of connectors is made of metal, thanks to which the entire structure is more resistant to mechanical damage.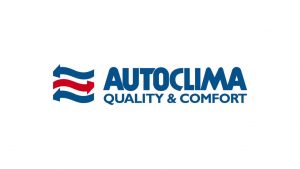 Do you want to know more about the use of 3D printing in production?
Contact our specialist or ask for 3D printing on demand
Powiązane artykuły